Onlyfans Training – Make Onlyfans Your Bitch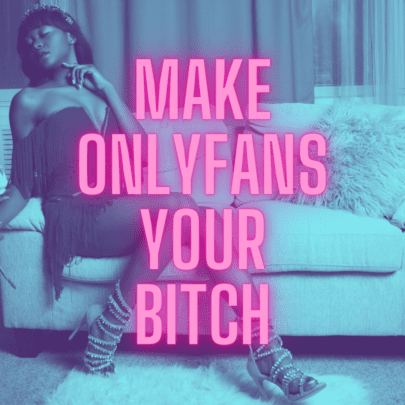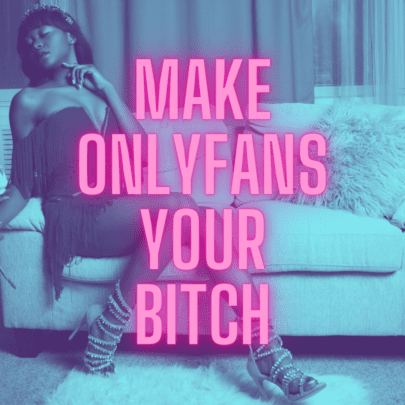 100% Secure
Job is done or money back
You pay only the listed price without any hidden costs.
We keep your money until you are happy with the delivered work.
The job will be done or your money will be returned.
Get set up and $ell on Onlyfans 
I want to show you just how much more money you can make, right now, by setting up a fan page on Onlyfans.
Get ready to show up bigger for your die-hard fans to maximise your bottom line (pun intended). Make mo' money now regardless of your background, the size of your audience or what you're currently selling (or not).
But first:
This is NOT for you if you're not ready to go next-level or prepared to invest your energy, time and dedication in to building your Onlyfans page.
You have to be willing to DO THE WORK.
(Spoiler: it's actually a lot easier than you think and YES, you can do this on your terms.)
Make Onlyfans Your B*tch is a one-stop-shop taking you from Onlyfans newb to Onlyfans powerhouse with all the strategies, tips and tools to hold your hand and walk you through how to make Onlyfans work for you.
I'm the first to admit that I was late to the game with Onlyfans…
I went down the route of selling digital content through G Drive offers and individual sales on panty selling platforms that required 100% of my time and energy – and made me a LOT LESS MONEY!
Let's get real:
We all want our business to be as passive as possible. Passive means less work for you.
Turn customers (or potential customers) into die-hard fans who want to buy your work without you having to do all the legwork. For new people to discover your work and buy from you whilst you sleep!
Enter Onlyfans.
Onlyfans is one of the BEST ways to build an audience of fans who love your work and continue to support you based on a proven system of generating income: 
Membership/Subscription Based Income
Most Panty Sellers are selling digital items as well as worn items. But we can all agree the coming and going with potential customers about videos and pictures can be tiresome and helluva time-consuming.
Onlyfans is a phenomenal way to save you time and increase your income on your digital products – but ONLY if you're using it effectively.
Here's the truth:
I hear from A LOT of sellers that they don't have the time or can't be bothered setting up their Onlyfans page. They don't want to have to create content and put it out there.
What they don't realise is that they're losing a lot of potential income (I easily doubled my income when I set up Onlyfans) and you CAN do it in a way that works for you.
I'll show you how to get set up and more importantly, work creatively with your options to maximise your income whilst minimising the hustle.
Allowing you to instantly see your money results change.
Your impact and your audience grow
And create more joy around your business.
In Make Onlyfans Your B*tch you receive:
Sign up via my link and you'll receive personalised mentoring for as long as you need it plus a shout out to help you build your profile audience.
My TOP SECRET STRATEGY for my Onlyfans – how I work it and why for maximum income!
30 minute LIVE ON SCREEN ONLYFANS WALK THROUGH
Exactly how I use Onlyfans to double and triple the income made from panty sales alone – including how to sell physical items on the platform whilst avoiding flouting Onlyfans rules!!
Pricing strategy – how you can replicate certain pricing strategies aligned for you.
What I do, on my pages and how you can replicate that process!
THIS IS WHAT MAKE ONLYFANS YOUR B*TCH IS ALL ABOUT.
WHAT YOU GET:
When you invest in Make Onlyfans Your B*tch you instantly receive access to the training that will take you from absolute beginner setting up your profile to tips and strategies on how to use Onlyfans to build your income.
The training includes a 30 minute LIVE WALK-THROUGH where I walk you through the set up and features of Onlyfans and show you my pages
As you'd expect from me, there's a pep talk and mindset shift exercise to help you access the top Onlyfans seller you are NOW
If you sign up for Onlyfans through my link (Onlyfans link here) you'll receive ongoing 1-2-1 Onlyfans mentorship from me where I will answer your questions and help you with your profile – including a shout out.
TOP SECRET – My own personal strategy for Onlyfans and how I'm using it personally for maximum passive income generation.
Using Onlyfans as a funnel to more sales – including the things most Onlyfans users are NOT doing that they should be!
How to connect with your fans to make them feel like VIPS
SYSTEMS that actually feel good and make your life easier.
How to build your audience in a way that won't leave you feeling burnt out!
WHY YOU NEED THIS NOW:
You're fed up hearing about Onlyfans and not being part of the club.
You're ready to up your passive income and take the legwork out of digital content sales
You want to get set up but you're scared it'll be too much work and you want someone to share the best way to do it
You want to know how to sell like a mofo in a way that feels easy for you.
Thousands of sellers are already creating income on Onlyfans. It's not too late for you to join them and start to create additional income for you in your business.
So, let's do this.
What Will Be Covered in the Training?
If you're brand new to Onlyfans, this is definitely for you. HOWEVER, perhaps you've been on the platform for a few months but you're still not sure what you're supposed to be doing or how to use it most effectively? Here's more you can expect to learn on Make Onlyfans Your B*tch:
Why you NEED to be on Onlyfans
Pricing – how much to charge including strategies and upsells
Customer engagement – how to give to and get the most from your customers. Their joy = your income!
Content – what and how often?
Customer management
Organisation – batching versus flow-based content
My Personal Onlyfans Strategy
Onlyfans Mindset
Promotion tactics
Onlyfans tools
Plus much more!
Take a look inside the training here: (Training is inside the membership portal)
After taking this training you'll be confident and well on your way to growing your Onlyfans subscribers – and your income!
Don't forget, if you sign up via my referral link (Onlyfans link here) you'll have lifetime access to me for all your Onlyfans questions!
Report this job
Not logged in