Banners, Cover or Promo "Flyer"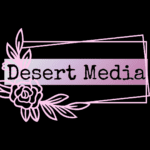 I am here to help your small business thrive! If making money online is your goal, I am here to help. With 12+ years of experience and skills under my belt and a passion for sharing my knowledge. I truly enjoy being behind the scenes and SWROLODEX seems like a great way to utilize my unique skill set to help sex workers grow and succeed online.
Branding
Internet Marketing Strategy
Social Media Promo
Graphic Design
Photo and Video Editing
Copy Writing/ Editing
Niche/Hashtag/SEO/Competitor Research
Website Design
Shopify, Etsy, FB Shops/IG, Wordpress
Step by Step "Guide" to SW Business
Consults (Pick My Brain)
I love to teach you the ins and outs of E-commerce, Marketing and Social Media
100% Secure
Job is done or money back
You pay only the listed price without any hidden costs.
We keep your money until you are happy with the delivered work.
The job will be done or your money will be returned.
I will create Banners, Profile Cover Art, or Promotional "Flyers". I can create one based off a style you send me or I can create from scratch. I will make 3 versions and allow you to do 3 revisions. I also will provide the size and file types you prefer.
Includes 3 Samples to Choose from, final selection includes one banner in 3 sizes and 3 file formats, if you want more than one of the samples offered you can purchase them for a steep discount. If you want more than one style of banner made with different sets of images, you can get a discount by purchasing at once with this order as an add on.
Please contact me if the work you want done is not listed, we can create a custom order.
Report this job
Not logged in
Other jobs by DesertMedia