Digital Artwork/ Graphics Design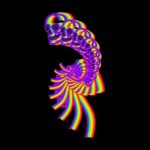 Hey thank you for being here!
Let me tell you a bit about myself-
I am a university educated interdisciplinary artist, experienced in performance, sculpture, photography, and graphic design. This year I've begun to work freelance fully from home, focusing on better developing my digital artwork and graphic design skills.
So do you hate cooperate bullsh*t and having to re-read messages a million times before sending, to be sure you seem professional?? Me too, let's be real! I'm offering my artistic expertise, wide range of creative skills, weirdo disposition and chill-as-hell attitude in order to save you time, relieve stress, and make what you thought impossible, possible! Bring me your ideas, your inspirations, your personality!

Specialties include:
Graphic Design/ Digital Art- i.e. logo and brand style, digital illustration, marketing materials design, digital collage
Digital Photography Edits- i.e. lighting and color fixes, background replacement, photographic manipulation

I welcome all communication! Please send a message with any questions or ideas, I love to collaborate!

Xoxo,

Abby
100% Secure
Job is done or money back
You pay only the listed price without any hidden costs.
We keep your money until you are happy with the delivered work.
The job will be done or your money will be returned.
**Priced as $100.00 PER DESIGN (includes: three initial design concepts, three rounds of revision, and one final design concept as a digital file, formatted for your requested intention)**
Graphics Design/ Digital Artwork includes, but isn't limited to:
Logo Design (i.e. freshly designed logo/icon set- includes 3 primary logo/icon variations!)
Marketing Material design (i.e. printable flyer, social media ad, letterhead/email signature, business card with existing logo/icon- add an extra design concept for multiple marketing materials)
Book cover

Magazine page

Sticker Set (either one image and text sticker design, or two image or text sticker design concepts)
T-shirt (or other clothing item- add an extra design concept for a matching set like a hat and a shirt)
Tattoo (I do not copy or trace ideas, only original and fresh custom designs!)
Mobile Phone Wallpaper/Lockscreen
"Photo-to-Painting" (I use a fun technique to create a digital painting from any photograph!
Report this job
Not logged in
What is the design questionnaire and why do I need it?
Abby (the designer) wrote up this form, using the Google Forms app., so it is easily filled out and sent online through our emails. It is important to complete the form as thoroughly and descriptively as possible, since Abby is an exceptional artist but not particularly gifted in mind-reading.
What credentials does Abby (the designer) have? Why should I trust her with creating my artwork?!
Abby graduated with a full Bachelor's degree in interdisciplinary visual arts, meaning she's experienced in various creative mediums. Her coursework included academic education like astronomy and literature, as well as studio classes in performance art, digital and analog photography, graphic design, sculptural mediums such as glass blowing, and some other cool things along the way. Right now, she is focusing on digital art so she can work from anywhere and do pretty much anything right from her home, making her accessible AF! Our girl has been officially freelancing for about a year now, thanks to lock-down 2020!
Other jobs by SpiritedAbby