Video Editing – Short: 1-15 minutes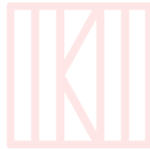 Welcome!
I'm Iku, a freelancer working under the name IkuTree.
I'm an illustrator and filmmaker. Completely SW friendly.
I'm here to help you design logos, edit photos and videos, add closed captions... anything digital and creative, there's a good chance I can do do ask away!
Client friendly with fast deadlines, I'll have your order ready in no time ;)
100% Secure
Job is done or money back
You pay only the listed price without any hidden costs.
We keep your money until you are happy with the delivered work.
The job will be done or your money will be returned.
I'm a long time video editor for YouTubers. I know the ins and outs of the software and I can make it so that your videos have your own style and signature to them through editing and colour correcting.
I offer simple cut-editing, colour correction as well as your watermark so that viewers remember who they got their juicy content from.
I work fast and offer rush delivery if need be. :) Additional options available.
Report this job
Not logged in